Nice to Meet - We Are Eliya
ELIYA is Israel's leading organization for the care and advancement of blind and visually impaired children, as well as for children with additional developmental challenges. Founded in 1982, ELIYA now serves populations in centers throughout the country, from its first and central location in Petach Tikvah, to Jerusalem, Rehovot, Beer Sheva in the south, and Haifa in the north.
ELIYA's focus is on children from birth to age six, in the belief that professional and intensive intervention during these formative years is critical for the development of skills that will help them to successfully integrate into mainstream education and the community at large.
ELIYA's children are offered a wide range of rehabilitative programs through its daycare, nursery and kindergarten facilities. These treatments are tailored to meet the needs of each individual child. An inseparable part of the child's successful development is his or her family. ELIYA offers counselling and support to family members as part of its services. At ELIYA we believe that each child can and deserves to reach his or her own optimal level of achievement.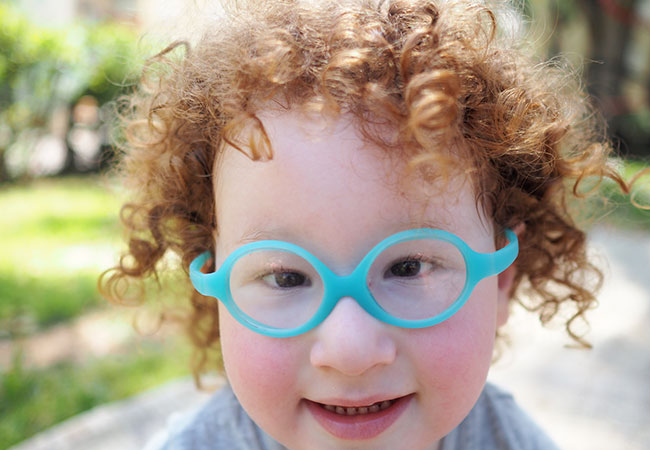 Eliya, founded in 1982, currently cares for over 145 children in five centers and accepts children regardless of religion and race:
The basis for our work is the deep understanding that vision affects all areas of development, it is the organizing sense that pushes us to connect with the environment, stimulates curiosity and through it we perceive and understand the world. Vision affects motor, cognitive and behavioral ability, severity and character of visual impairment, are the important factors in the effect of visual impairment on development.
Eliya's professional experience and achievements are recognized and valued around the world. A variety of services including diagnosis, treatment, support and rehabilitation characterized by adherence to high professional standards are provided by the best professionals while constantly learning innovations in the field.
ELIYA moves to its permanent center in Petach Tikvah
ELIYA starts its Graduates Summer Day Camp program
מיכאל סגל, מנכ"ל אלי"ע, מקבל את אות החסד מעמותת איזי שפירא
פתיחת כיתה נוספת בפתח תקווה
Rehovot center opens
Beer Sheva center moves to permanent premises
Establishment of the "Mary Bendet Innovation Program"
Inauguration of permanent premises in Kibbutz Kfar HaMaccabi
Program for children with additional developmental challenges introduced
ELIYA introduces its Family Holiday program
Hydrotherapy pool opens at the Petach Tikvah center
מיכאל סגל, מנכ"ל העמותה, מקבל את אות המתנדב מנשיא המדינה
תכנית מורות שיקומיות ברחבי הארץ יוצאת לדרך
Jerusalem center moves to permanent premises ELIYA starts Visual Training course
Haifa center opens
Prof. Koslowe joins ELIYA as Director of Professional Services